Every summer, since 2007, The Kids Rule Weekend has been bringing Bronx families together – for three days of theatre, music, magic, water slides, pony rides and much, much more. All for free. All on the beautiful Lehman College campus.

Why? because Kids Rule!

The Kids Rule Weekend is an event that brings families together, that helps create a sense of community among our
neighbors, an incredibly diverse community. It helps instill a love of performing arts in the young people that attend and fosters
a better appreciation of what the Bronx has to offer.

For many children in this community it's their first introduction to what a college campus looks and feels like. And while the
pony rides, water slides, the miniature steam engine, free children's theater, face painting, crafts, and carnival games span a weekend, the impressions they make last for a lifetime.

How do we know this? Because each fall, we're meeting more and more students who first walked across the Lehman College
campus as children, only now they cross that same green quad as enthusiastic Lehman College freshmen.
Now...you tell us; how great is THAT?!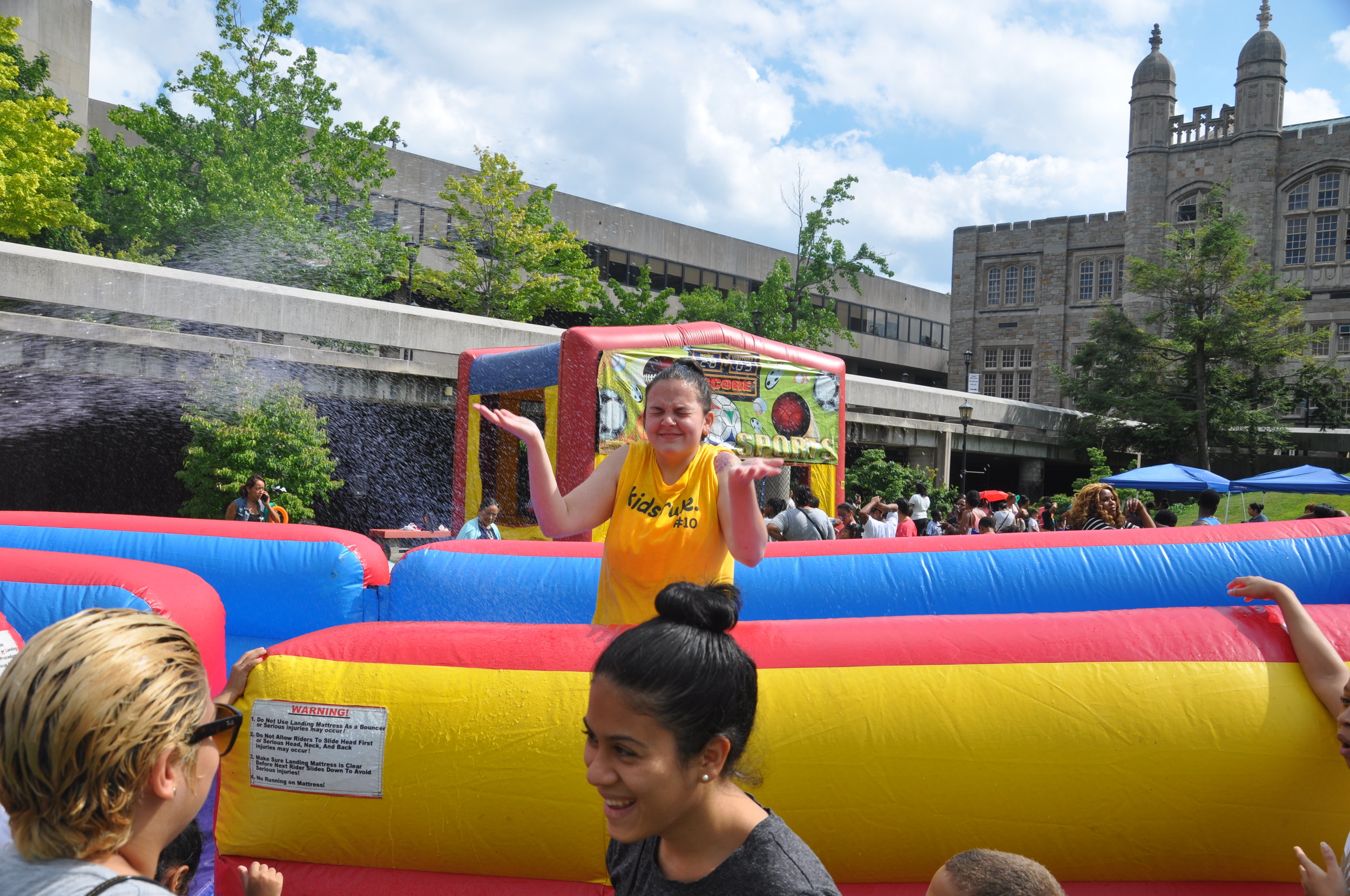 Thank you to our 2017 Kids Rule sponsors:
The Bronx Ale House, Consolidated Edison, Entergy, Orza Bakery, and WellCare Health. Extra Special Thanks to the KIDS RULE "GRAND JURY": Dante Albertie, Diana Brito, Alessandra Mautone Burgos, Dexter Faisca, Reynolds Fernandez, Charit Santana, Angie Nuñez, Kenny Nuñez, Henry Ovalles, José Roldan Jr., Yini Rodriguez, and Alicia Waldie.
A VERY special thank you to our amazing volunteers and YOU - our community. We couldn't have done it without you!
Would you like to help? Contact us!